This centre comprises 2 floors of retail and fast-food units including 28 units with kitchenettes and WC's, 5 floors of offices with washrooms, shower rooms and kitchenettes plus public conveniences and plant rooms.
The Centre had a very poor history of escape of water claims and business interruption claims that led to an agreement between the insurer and property investor that leak detection would be installed.
Leaksafe installed WaterComm devices and leak detection tape everywhere that water was used in the building.
That year (2018) Leaksafe were commissioned to install a WaterComm notification only leak detection system to protect utility cupboards, kitchens, and bathrooms at a total cost of £36,000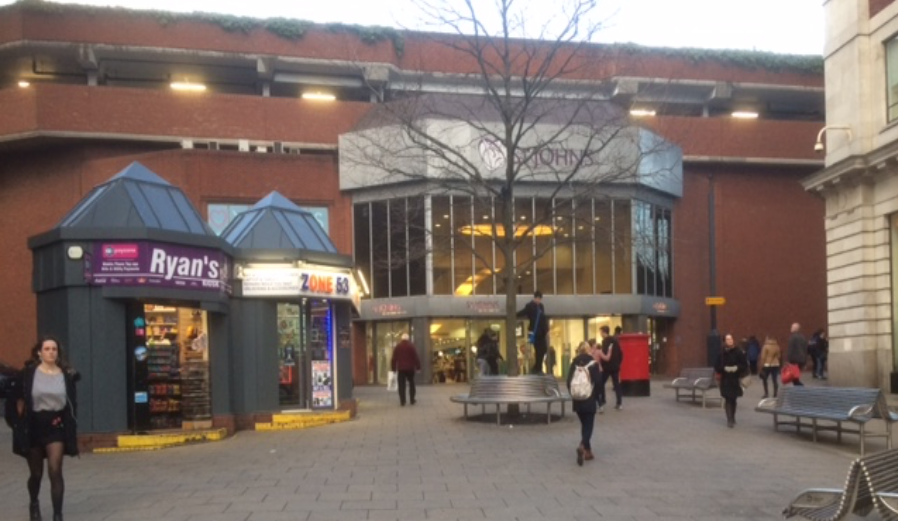 10 days after the installation was complete, we received an email from the Centre Manager:
"Good morning,
Last night, due to a sub-contractor affecting the water supply to the main tanks the 3 cores ran out of water. This was resolved quickly, however, someone in core 3 tried to use water and when there was none, did not turn the tap off and the plug had been left in a sink.
When the water was restored, we received two messages in close succession from the Leaksafe system which managed to prevent a major flood. There are a few damaged ceiling tiles and a damp carpet in core 3 levels 2 & 3. So definitely worth the investment.
Regards Susan"