I'm the Operations Director at Leaksafe, and I recently refitted a guest bathroom at home. 
It will be no surprise that I took the opportunity to install leak detection tape behind the new WC and vanity unit, and under the shower tray, and added those components to my existing WaterSwitch leak detection system.
My plumber was not happy that I insisted on installing leak detection and seemed to think it was a reflection on my confidence in his work.  It wasn't, much more to do with all the water damage I have seen over the years from failed components.
Once the bathroom was complete, water was turned on to the room and that same day I heard a very faint hissing sound from where the concealed cistern is positioned.  A couple of hours later the wireless transmitter in the WC void alarmed to indicate that the leak detection tape there had got wet and at the same time our WaterSwitch valve control turned off our incoming water supply.
I was able to isolate the supply to the WC so once I had done that I was able to temporarily disconnect the leak detection tape, reinstate my water and call my plumber.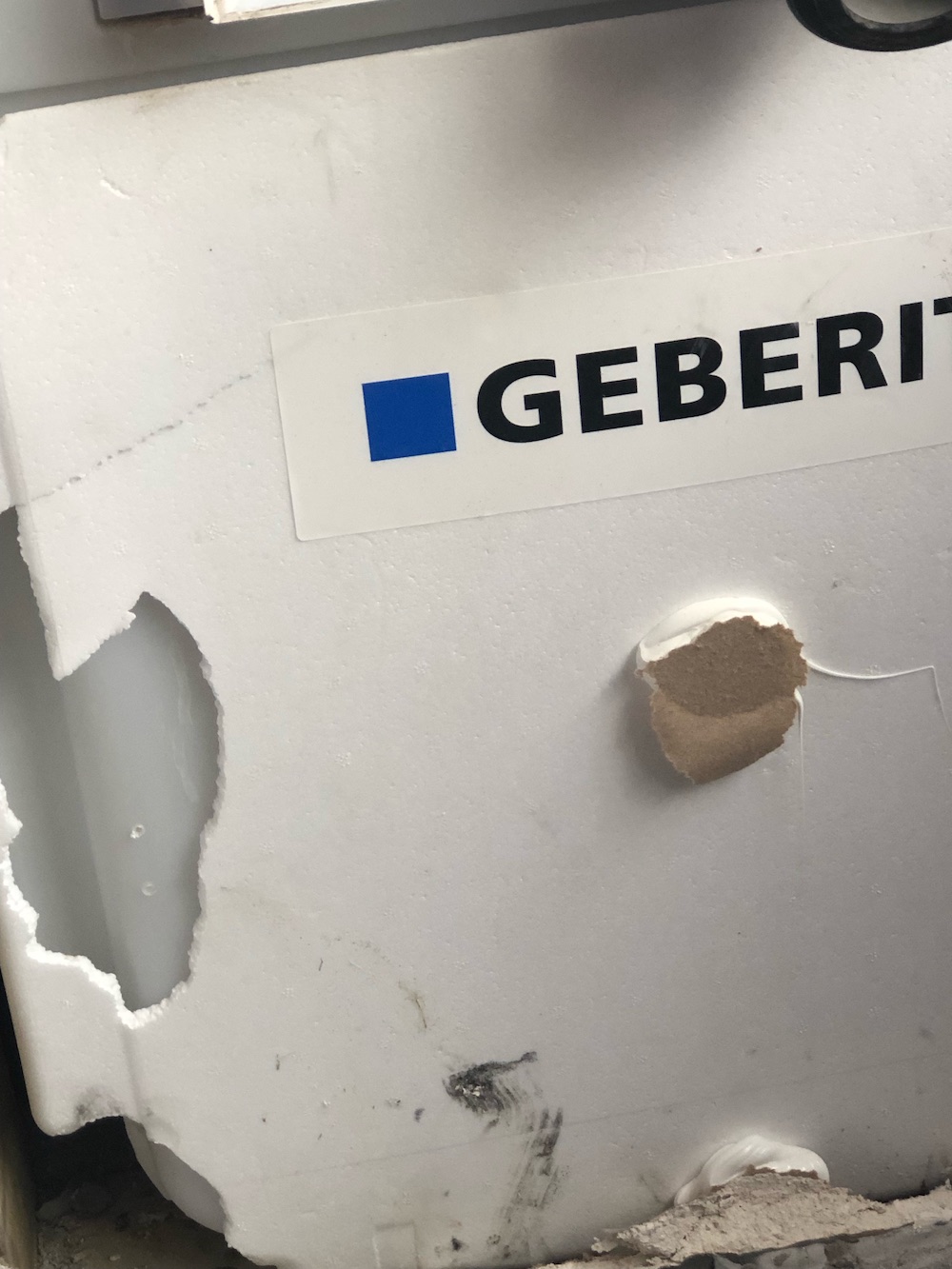 It turns out that the contractor installing the plasterboard over the concealed cistern had screwed into the cistern, twice (!), so it was continually leaking and filling – hence the faint hissing noise.  This bathroom isn't in daily use, so without leak detection this could have gone unnoticed until it came through the ceiling of the room underneath.
Annoying as it is, it could have been a lot worse.  Leak detection system: 1  -v- Plasterboard contractor:  0